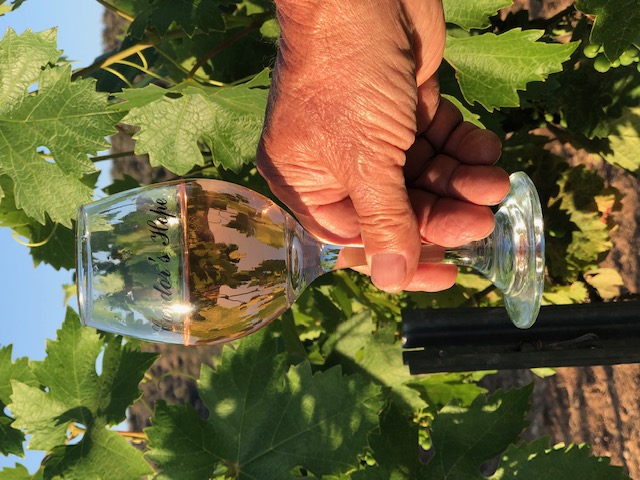 Enjoy free membership in our wine club and receive special wine selections 3 times a year plus wine club discounts all of the time. It's a great way to be an ongoing part of Condor's Hope. Learn more about wine club privileges and become a member.
Our own wines are made from the fruit of the certified organic vines of our family's 5-acre vineyard in the foothills of the Sierra Madre Mountains in the Cuyama Valley of northern Santa Barbara County. These delicious, full-bodied wines are at their prime and come from grapes that are sustainably grown using traditional head-pruned and dry-farmed practices that are soil and water conserving.
Among the grapevines we've planted 150 olive trees grown in the same dry-farmed system as the vines. We have six varieties which we blend together to produce an organic olive oil that is full mouthed with a grassy finish and ready to enjoy right after harvest. The olive oil is always offered as part of our December Wine Club Selection.