The Land Knows You're There: 
A Mothers' Day Weekend* Writing Retreat
* all ages and genders welcome
Description, Schedule & Accommodations
   Friday, May 8 – Sunday, May 10             
Condor's Hope Ranch
 LOCATION: Condor's Hope Ranch is located in the foothills of the Sierra Madre Mountains, near Hwy 166 in the Cuyama Valley in Northern Santa Barbara County. Our five acre vineyard is in a natural setting adjacent to the Los Padres National Forest. We are off the grid and completely solar powered.
We're conveniently located in the middle of nowhere for that true get-away feeling!
We hope you will join us for a wonderful weekend of writing and sketching in the vineyard with instructors Sarah Juniper Rabkin and Chuck Atkinson, wine tasting and great food in our vineyard in the foothills of the Sierra Madre mountains.
Robbie Jaffe & Steve Gliessman , Farmers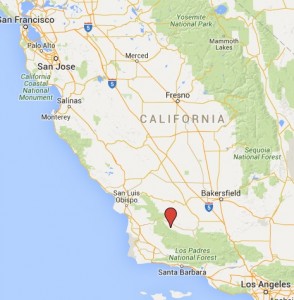 Driving Times: (approximate)
1.5 hours from San Luis Obispo
2 hours from the city of Santa Barbara
3 hours from LA
4.5 hours from Santa Cruz
5 hours from San Francisco-Berkeley


---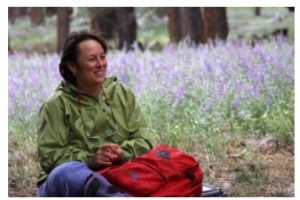 About Sarah: "Sarah Rabkin is a force of nature. Her mastery of the written word, attention to detail, and eagle-eye view of the big picture make her an asset to any author. Add her knowledge of the natural world to the mix, and she's a true gift to the outdoor writer."
-Student Dennis Eagan, Director, Wild Yoga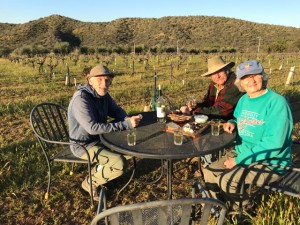 FOOD: The weekend's delicious & nutritious meals will be expertly crafted on site. We will do our best to accommodate any special dietary needs.
---
SCHEDULE:                                                                                            
Friday: Plan to arrive in time for lunch
12:00 – 1:00    Lunch
1:00 – 2:00    Settling in
2:00 – 3:00 Vineyard Tour ~ Our 5-acre vineyard is grown in the traditional head-trained, dry-farmed style that originally developed centuries ago in Europe. Olive trees are planted among the grapevines. You'll learn about our vineyard from Steve, who is applying his knowledge of traditional farming systems and agroecology to Condor's Hope.
 3:30 – 5:30 Writing Session I~ Under the oak tree in the vineyard.
 6:00 – Wine tasting and appetizers ~ You'll be treated to and learn about Condor's Hope wines. Dry farm practices produce a very unique wine, and our varietals range from a Pedro Ximénez white wine – the only PX grapes grown in California! – to a dry rosé blend, to full bodied Zinfandel and Shiraz red wines. For non-wine drinkers we will have non-alcoholic versions.
7:15   Dinner under the Stars~ The clear, dry nights of the Cuyama Valley give us an extraordinary view of the night sky, which surround us like a dome. As the sun sets we'll feast surrounded by the vineyard.
Saturday:
 7:00  Coffee/tea available
 7:30  Optional morning hike
 8:30  Light Breakfast
9:30 – 11:30 Writing Session II
12:00  Lunch
1:00 – 4:00 Free Time ~ Go for a swim or bring your favorite book, art materials, etc. and have time to relax. There will also be optional activities available, including one-on-one meetings with Sarah, a chance to join Steve in the vineyard and get your hands dirty helping with spring vineyard work!
4:00 – 6:00 Writing Session III
6:30  Wine Tasting Part II and appetizers ~ We will continue tasting and comparing Condor's Hope wines
7:30 Dinner under the Stars
Sunday
 7:00 Light breakfast
8:45 – 9:45  Writing Session IV
10:00 Brunch
12:00 Departure
Time to return home and carry the relaxation and memories of the get-away weekend with you.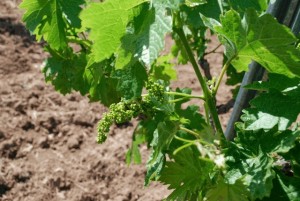 LODGING
You can choose from various accommodations available for the weekend, all located on-site at Condor's Hope Ranch. Please review your options below and then mark your preferences on the registration form.
In addition lodging may be available at The Cuyama Buckhorn, a local inn 20 minutes from Condor's Hope. To find out about lodging at The Buckhorn, please contact them directly at: hello@cuyamabuckhorn.com or (661) 766-2825. Let them know you are part of the Condor's Hope writing retreat and you'll receive a 20% discount.
Accommodations at Condor's Hope:
Camping ~ There is plenty of space to tent camp in the vineyard. You can bring your own camping set-up and will have full use of the bathhouse.
Sleeping rooms ~ There are two sleeping rooms with multiple individual beds. Bed linens and towels provided. You have use of the bathhouse or house bathroom. (Space for 6 people total.)
Individual rooms:
~ There are two individual rooms, each with a double bed. Occupancy is 1-2 people per room. Bed linens and towels provided. You will have use of the bathhouse.
~ There is one bedroom with a king bed. Occupancy is 1-2 people. Bed linens and towels provided. You will have use of the house bathroom.
Here's a chart of your lodging choices with any additional fees that may apply:
| | | |
| --- | --- | --- |
| ACCOMODATION | OCCUPANCY | ADDITIONAL FEE |
| Camping in the Vineyard | No limit | $15 per night per person |
| Bed in Sleeping Rooms | 6 people | $40 per night per person |
| | | |
| 2 Individual Rooms | 1-2 people per room w/ double bed | $80 per night per room |
| 1 Individual room | 1-2 people per room w/ king bed | $95 per night per room |
TREAT YOURSELF!
Space is limited. Weekend price includes all writing and sketching sessions; all meals and wine; and activities:
$350 per person or $305 for Condor's Hope Wine Club Members*
* Wine club membership is good for 2 people per membership. Must join wine club prior to registering.
To reserve your spot, please register online. Reservations will be accepted as they are received. If you have any questions, please do not hesitate to contact us at condor@condorshope.com .
We look forward to your joining us!