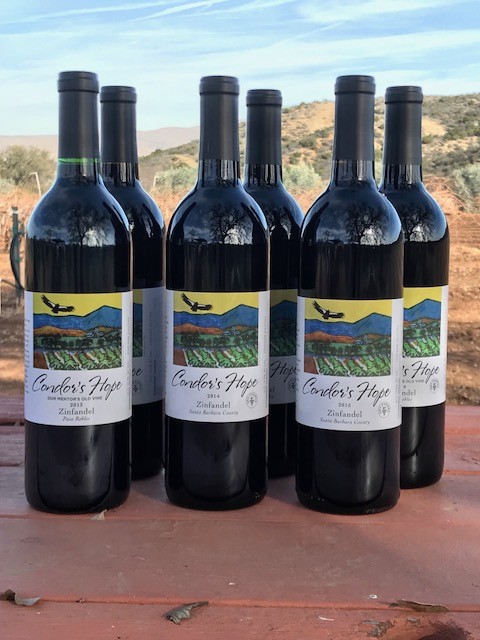 We specially selected a half-case of our dry-farmed Zinfandels to help you get a taste of what dry-farming is all about! Each vintage offers different essences of the Zinfandel grape varietal. From the initial full, fruit-forward taste to its peppery-chocolate finish, savor the difference in each year.
---
2017
Our dry-farmed wines bring forth a different essence every year depending on the rainfall. Our organically grown Zins are jammy and complex, each year boasting blackberry, cherry, and cassis flavors, and always a spicy peppery finish. In the dry-farmed Zin half-case sampler you'll compare the first year of drought (2012) through the fourth year of drought (2015). The wines come from three dry-farmed California vineyards: our own in northern Santa Barbara County; that of the Wirz family's in Cienega Valley, and that of our Mentor, Benito Dusi, in Paso Robles whose vineyard is almost 100 years old!
SHOP
Dry-Farmed Zinfandel Half-Case Sampler
Half Case: 6 bottles / 6 vintages
From Condor's Hope Ranch in Santa Barbara:
One 2012 Zinfandel
One 2014 Zinfandel
One 2015 Zinfandel
From the Wirz Vineyard in Cienega Valley:
From Benito Dusi's Ranch in Paso Robles:
One 2013  Old Vine Zin
 One 2014 Old Vine Zin
Retail: $142/ Special: $113/ Wine Club: $106
Our wine club members are the backbone of our community. Join and enjoy rare wines from our cellar, special events, discounts, and more.