Our Shiraz Harvest, the first of our 2017 winegrape harvests at Condor's Hope, is just around the corner: the weekend of August 18-20.
Thanks for your interest. Our harvest group is full. We will have more harvests in September. If you want to receive notification of dates, please sign up here.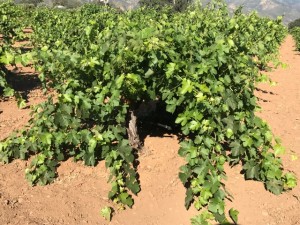 Our harvest weekends are lots of fun. You'll connect with the earth, the fruit of the vine (from harvest to wine tasting), and share the experience with new friends. We provide the food and the stars! And there should be plenty of time to relax around the pool and/or take a hike.
We invite you to join us and register below. The grapes will tell us exactly when it's harvest time. Our prediction is the Shiraz brix (sugars) and acidity will be perfect by August 18th. Once you sign up, we will confirm the harvest dates with you the week before. There will be additional harvests in September as well. To be contacted about these harvests, please put your name on the contact list.
Reserve your spot for the Shiraz harvest, the weekend of August 18-20, by completing the form below. We hope to have 20 folks join us. Reservation is on a first come basis. There is no fee–just your good energy.
Cheers!
Robbie & Steve
P.S. Children are welcome, but, sorry, dogs are not allowed.