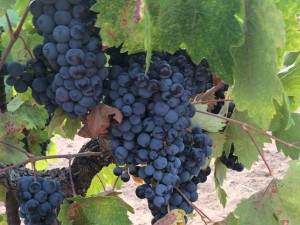 August and September are harvest time at Condor's Hope and we are looking forward to a good harvest. Add your name to the contact list now if you're interested in participating.  As we watch the grapes grow and start to color, we are beginning to plan our community harvests. Friends, families and neighbors gather with us to harvest the fruit of the vine, enjoy a wine tasting in the vineyard, and feast on a harvest barbecue. There is camping in the vineyard and several private rooms as well to stay in.
We will have 2-3 community harvests: one in mid-August and possibly two in early September. We are not sure of the exact dates yet. The grapes will tell us when they are perfectly ripe for the picking.
There is no fee, but registration is required.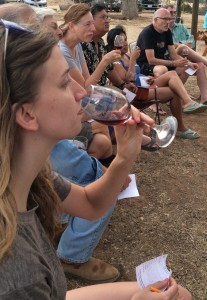 We are putting together our contact list for those who are interested in being part of the harvest. Please add your name to the list by completing the form below. Then we will contact you as soon as we know the dates. (Usually 1-2 weeks in advance of the harvest.)
We hope you can join us!
Robbie & Steve
P.S. Children are welcome, but, sorry, dogs are not allowed.